The 23rd annual FALCON took place on November 9-10, 2018 at the Sheraton Indianapolis City Centre. FALCON provides the highest quality personal and professional development opportunities to part-time and associate faculty members from institutions of higher education around the world through networking, guest speakers, and expert panel discussions.
The conference started on Friday evening with attendees gathering for appetizers and networking. Followed by dinner and a plenary by Ange Cooksey, Senior Lecturer of Humanities and Coordinator of the Philosophy Program at Indiana University East. Cooksey's session titled "High Tech to Low Tech to No tech at all: A User's Guide to making Small Things Happen in Class" discussed a brief history of teaching, and the old and new tools used in classrooms today.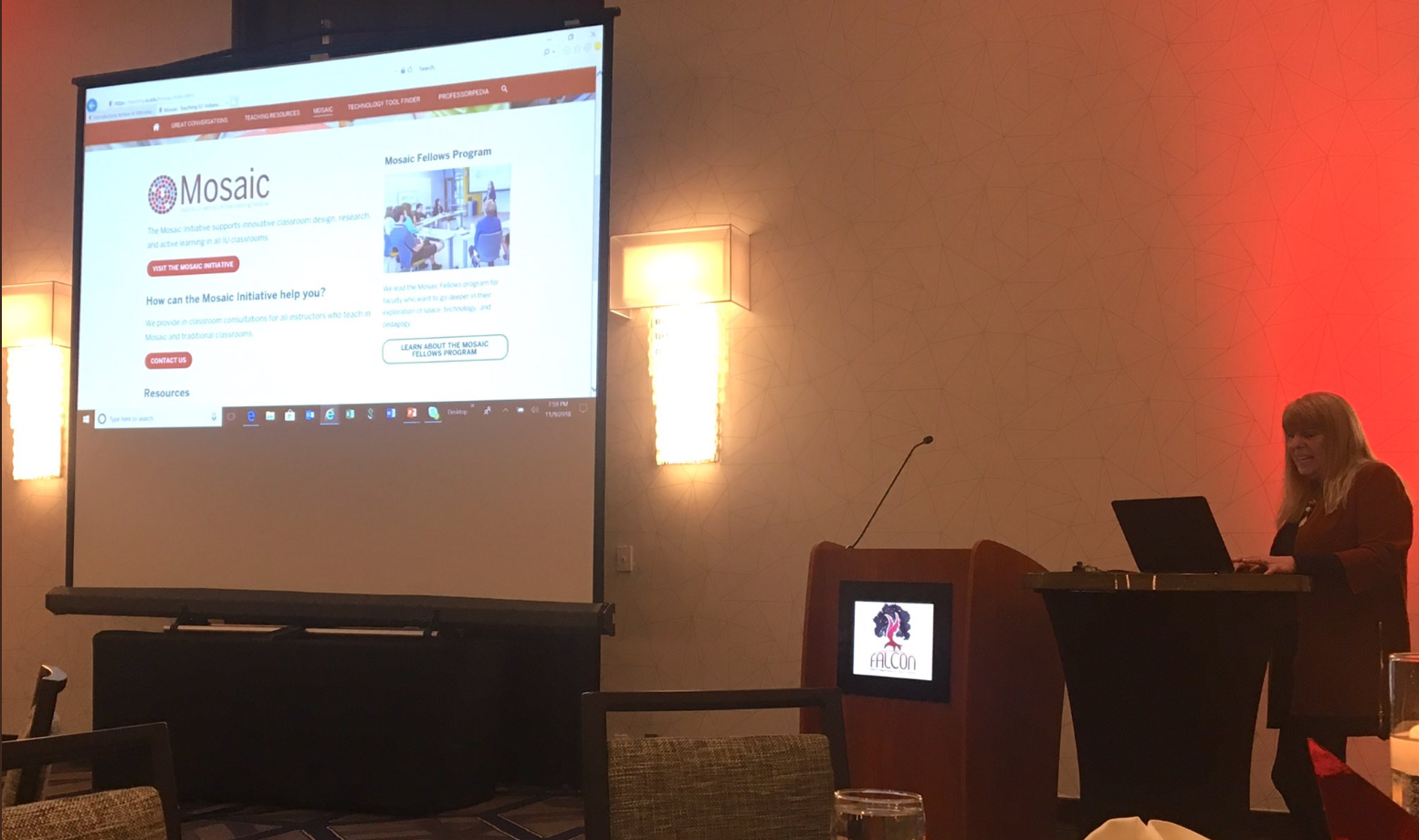 Saturday morning began with the Robin Hass-Birky Keynote provided by Gwynn Mettetal, IU South Bend, Chancellor's Professor of Psychology and Education and founding Director of the University Center for Excellence in Teaching. Mettetal's presentation titled "Don't just sit there! Active Learning in the College Classroom" was an interactive session with strategies to engage students through course ideas and skills.
Following the Hass-Birky Keynote, concurrent breakout sessions were held throughout the remainder of the conference. The sessions were based on several areas of emphasis, including service learning, online environment and more.
 "Year after year, this conference provides best practices and practical advice applicable to teaching professionals across a wide range of disciplines," Jon Bingham, FALCON Planning Committee Chair, commented. "It is always great to see how the variety of sessions and opportunities to network equip and re-energize the faculty who attend." 
During lunch, a special announcement was made: the 2019 FALCON will be held at the Crowne Plaza in Indianapolis. The FALCON Planning Committee is excited about the new location, and is appreciative of the many years with the Sheraton.
Stay tuned for the opening of registration for next year's FALCON on November 15-16, 2019!