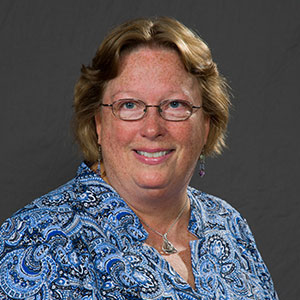 Phone:

(765) 973-8281

Email:

jomblank@iue.edu
Campus:

IU East
Whitewater Hall 278

Education
MFA – Creative Writing, Murray State University, Murray, Kentucky
BA – English,  Indiana University East, Richmond, Indiana
Current Creative Interests
Creative nonfiction, memoir, essay forms, poetry
Current Teaching Interests
First year composition, argumentative writing, introduction to fiction (lit), non-fiction (CW)
Recent Publications
"This is Why" (under review
"Touching Me:  A memoir" (under review)
"Thelma's War" (under review)
"Conversations with Michael"  (under review)
Harris, Sarah, Perkins, Tanya, & J. Melissa Blankenship.  "Embedding Success:  Supplemental Instruction in Online Writing Instruction". Best Practices in Online Teaching & Learning Across Disciplines.  George Mason University Press, 2017.
"Casting the Net".  Canyon Voices – Online Literary Magazine. Phoenix, Arizona: Arizona State University, Spring 2015. Web.
"Amozoc Irons [rev]".  Pressing News. Flushing, NY: Pressing Irons and Trivet Collectors of America [PITCA], September 2013. Print.
"Collections de fers à repasser anciens Les fers mexicains AMOZOC".  Les Articles sur fers-anciens-de-collection.com, February 2012. Web.
 Rev. of The Memory Palace, by Mira Bartók.  New Madrid: Journal of Contemporary Literature Summer 2011: 116. Print.
Recent Presentations
"Casting the Net" and other readings from "Touching Me", HSS Research Presentation, English Department, IUE Campus, 23 Oct. 2015
Selected Previous Employment Positions
Visiting Instructor of English, Indiana University East, August 2013-May 2015
Adjunct Instructor of English, Indiana University East, Fall 2006-May 2013