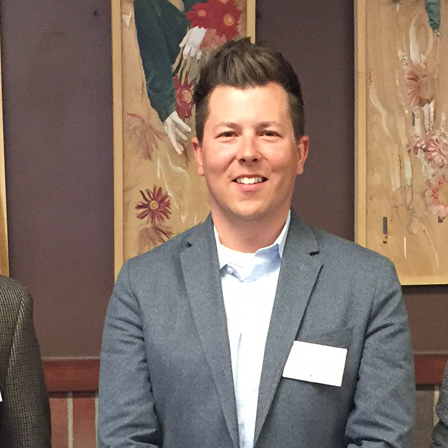 Phone:

(574) 520-4817

Email:

jms21@iusb.edu
Campus:

IU South Bend
2179 Wiekamp Hall

Ph.D., University of Illinois-Chicago, 2010.
Urban politics, economic development, institutions of local government and Chicago politics.
Research interests
Urban politics, economic development, gentrification, institutions of local government, and Chicago politics.
Undergraduate Courses Taught:
Introduction to American Politics
Urban Politics and Policy
The American Presidency
Political Parties and Interest Groups
The U.S. Congress
Graduate Courses Taught
Urban Policy, Planning and Development
Civic Groups and Public Policy
Selected Publications
2013. "Into the Twenty-first Century: North American Urban Governance and Development in a Global Context." (With Annika M. Hinze). Urban Research and Practice 6 (3): 245-254.
2012. "Venue Shopping and the Politics of Urban Development: Lessons from Chicago and Seattle." (With Josh Sapotichne). Urban Affairs Review 48 (1): 86-110.
2010."Re-Stating Theories of Urban Development: The Politics of Authority Creation and Intergovernmental Triads in Postindustrial Chicago. Journal of Urban Affairs, 32(4): 425-448.
2007. "The New Ecology of Urban Governance: Special Purpose Authorities and Urban Development." (With Dennis R. Judd). In Jill Gross and Robin Hambleton, eds., Governing Cities in a Global Era: Urban innovation, competition and democratic reform. Hampshire, U.K.: Palgrave.
Honors and Awards
2013  Trustees Teaching Award, IU South Bend
2012  Educator of the Year, IU South Bend Student Life Leadership Recognition Award
2011  Trustees Teaching Award, IU South Bend